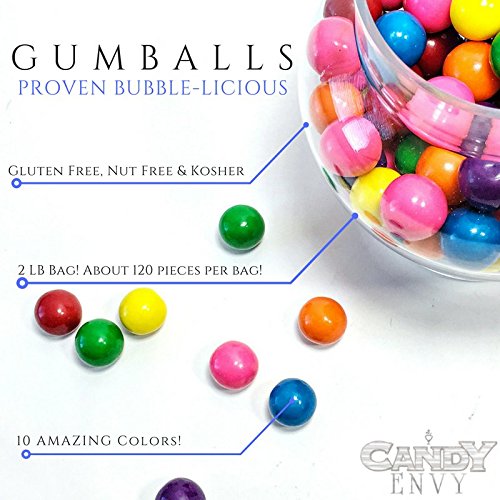 Pink 1 inch Round Gumballs - 2 lb Bag
 These pretty little gumballs are pink. Not fuscia, not powder pink: PINK. Bubblegum pink. Like Pepto pink... in a totally good way. These are one of our favorites for anything princess, Breast Cancer Awareness Month and make fantastic traditional gumballs for gumball machines, after all, they are bubblegum pink!
No matter what you're celebrating, or how, these beautiful little bursts of color are just as tender and tasty as all our other beautiful gumballs! So go on, tap "Add to Cart", and we'll send you about 120 of these fantastic little pink spheres of awesome!
Here are the Specs:
LARGE PINK GUMBALLS - Each gumball is 1 inch in diameter
Color: Pink
2 POUND BAG - Approximately 120 gumballs per bag
GLUTEN FREE / CIRCLE U KOSHER
Ingredients: Sugar, Dextrose, Corn Syrup, Gum Base (soy), Natural and Artificial Flavors, Glycerin, Resinous Glaze (Confectioner's Glaze), Tapioca Dextrin, Carnauba Wax, Colors, BHT (To maintain freshness)
UPC: 792055283254