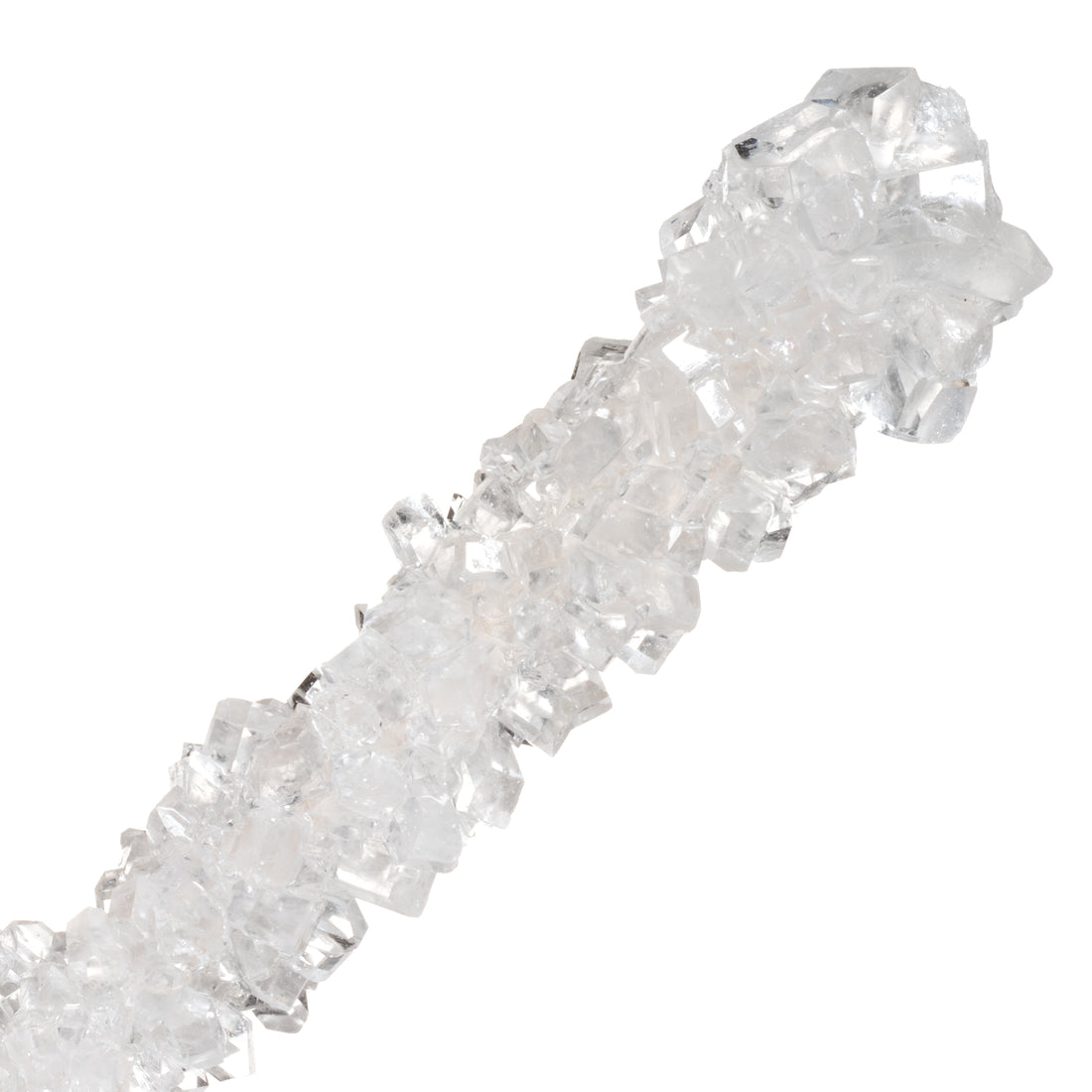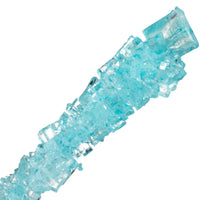 Light Blue & White Rock Candy Crystal Sticks - Cotton Candy and Original Sugar Flavors
Our two very best selling rock candies bundled in one convenient pack! Light Blue and White rock candy are a great compliment to a Baby Gender Reveal Party (check out our baby reveal buttermints). If you can't decide on blue or white, now you can have both! 

In this pack you get our best selling Light Blue Cotton Candy Flavored and White Sugar flavored rock candies.
Here are the Specs:
INDIVIDUALLY WRAPPED LIGHT BLUE AND WHITE CRYSTAL STICKS - We sell thousands of rock candy every week, so you can ensure your candy will be fresh! Each rock candy stick is individually wrapped for your safety, and are packed extremely well. We protect every shipment to make sure your candy arrives to you delicious and unbroken. You ordered a few pieces, not a few thousand!
7" LONG CANDY STICK - Every piece of rock candy is crystallized on the stick and has, on average, 4" of sugar candy on every stick! Total size from bottom of stick to top of candy is 7 inches.
WHITE SUGAR & COTTON CANDY FLAVORED - White Rock Candies taste of classic white sugar, while the Light Blue are infused with cotton candy flavor throughout the entire sugar stick.
CERTIFIED KOSHER BY THE OU

 UPC's By Count: 12=810000163908, 24=810000163915, 36=810000163922