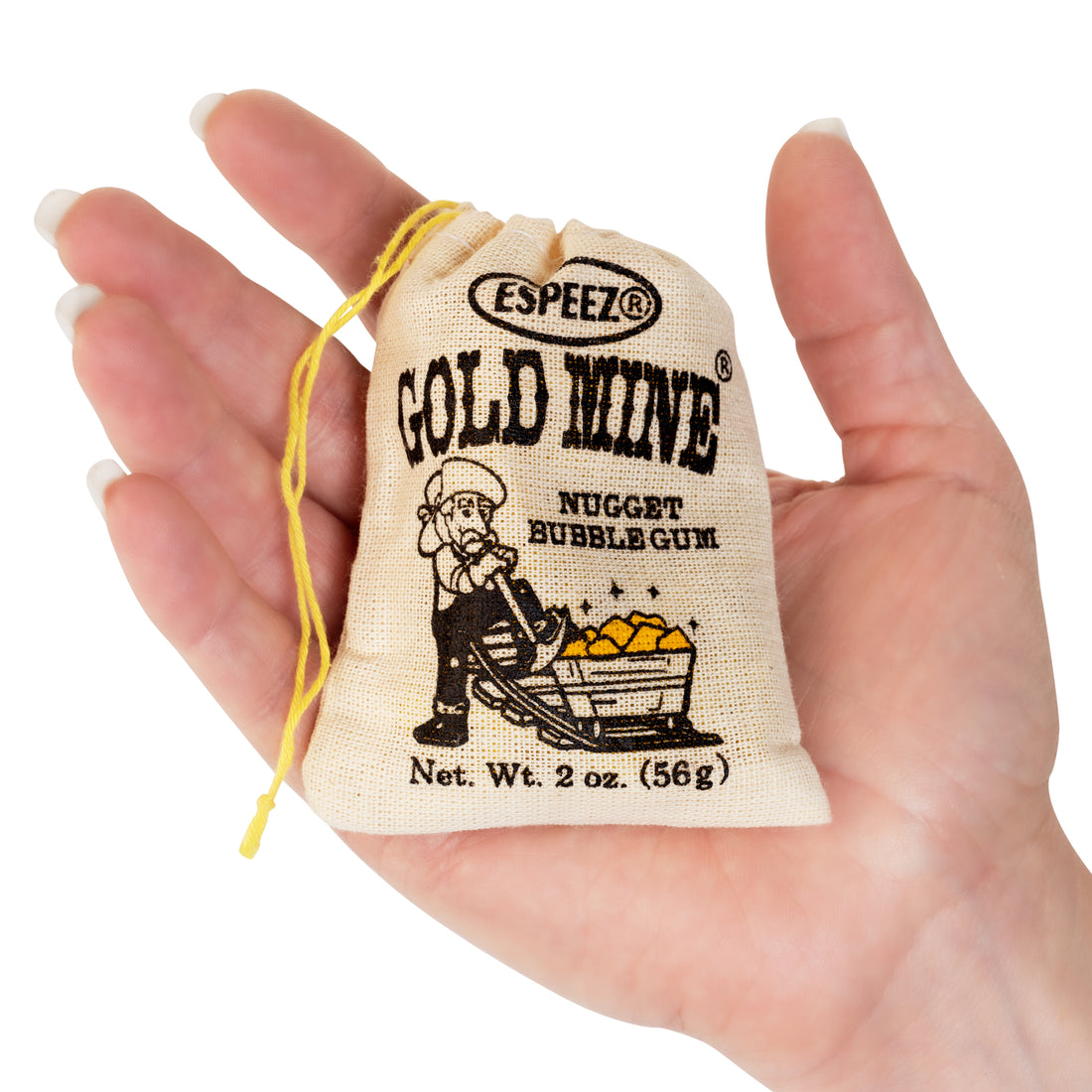 Gold Mine Bubble Gum Nuggets - 24 pack w Display
With this fun little favor your guests are guaranteed to strike gold every time! For your next wild west, cowboy, or even pirate party, look no further than these candy-coated bubble gum nuggets in their own individual tiny bullion bags.
Each individually sealed 2 oz. plastic bag of gum "nuggets" is packaged in a fun little fabric drawstring bag, so every guest can stake their own claim. The box contains 24 individual bags of nugget bubble gum with a combined net weight of 3 lb (48 oz.).
We also carry Naughty Coal Mine Gum
Here are the Specs:
INDIVIDUALLY WRAPPED 2 oz. bags of yellow "gold" nuggets of candy coated gum.

1 display box, containing 24 individual, 2 oz. bags
Bubble gum flavor
Great for old west or pirate parties, bank promotions, bankers, lenders, finance industry, business, mine tours and mining country gift shops, or convention and sales giveaways
UPC: 798051112246