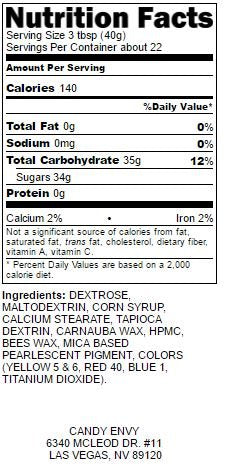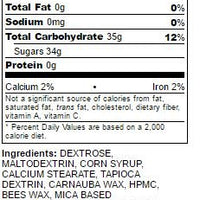 Shimmer Blue Hard Candy Pearls - 2 lb Bag
Shimmery, princessy, mermaidy, unicorny... you know unicorns are just skinny rhinos, right? ...But we digress, we're really here to talk about shimmer, lavendery sweetness. So sparkle it up and dazzle your guests, especially the lovers of skinny rhinos, with these beautiful candy buffet fillers and cake decorations!
Much like nonpereils of French cake decorating fame, these pretty little balls of sugar are so pretty, you're guests may not realize you can actually eat them! They are a hard glazed ball of sugar that is crunchy much like a slightly larger version of a nonpereil.
Perfect for use on candy buffet tables, beautiful toppings for cakes, and a much more economical ($0.47/oz.) alternative to large cake sprinkles/nonpereils (which often sell for upwards of $1.00/oz.).
Here are the Specs:
Color: Light Blue
Bag Size: 2 lbs.
Flavor: Sugar
Gluten-Free, Nut-Free, Fat-Free
May Contain Trace Dairy
NOTE:
 Ingredients, country of origin, potential allergens and nutritional fact information for all of our products are provided on our website for reference purposes only and are not a warranty or representation of accuracy. We do our best to be fully informed on all our products, but product manufacturers periodically change labeling and recipes based on product availability and other variables, and we are not made aware of these changes until shipments arrive. As such, we may experience a short lag in updating web materials. Please contact our 
customer service
 for general questions or to verify current information, especially in cases of severe food allergies.