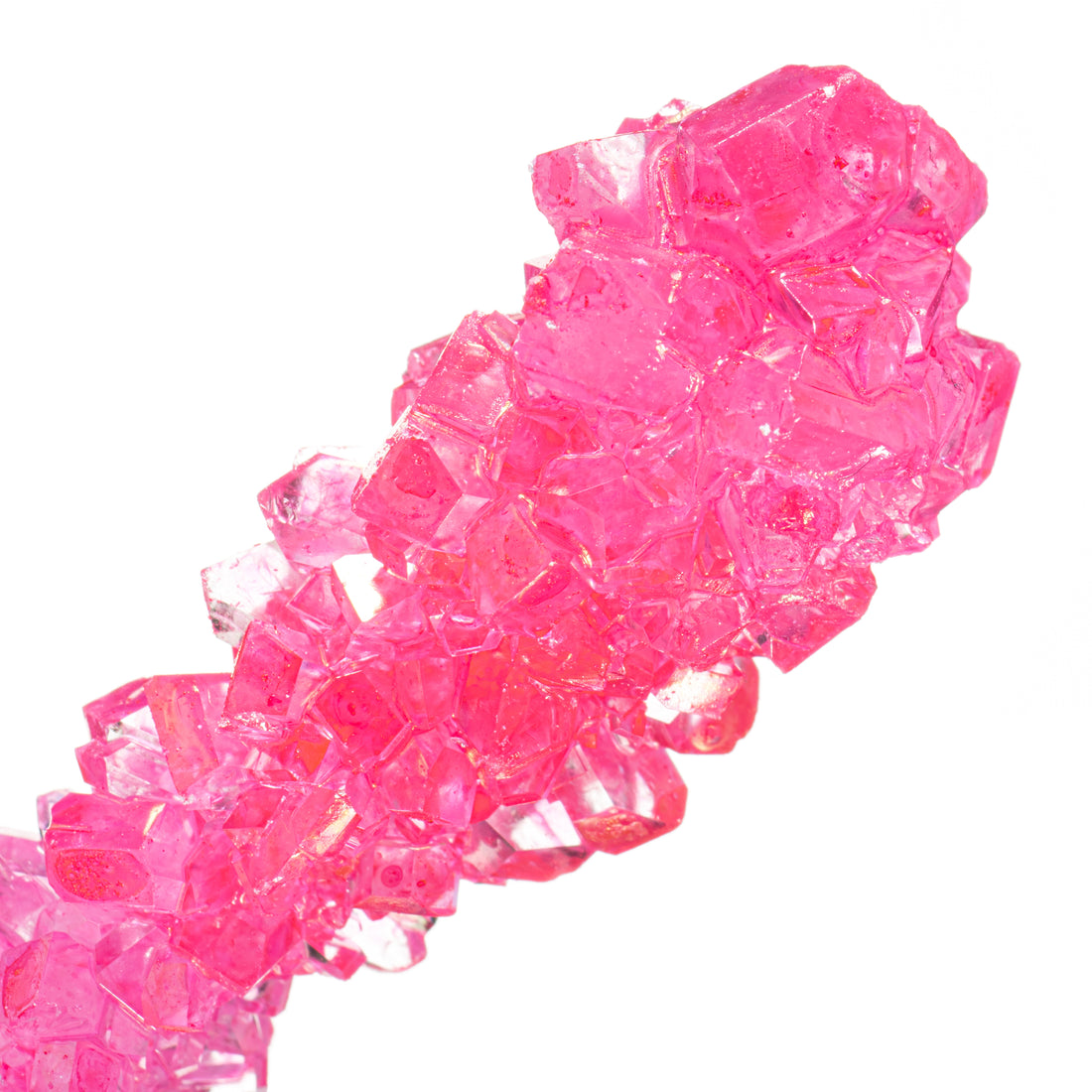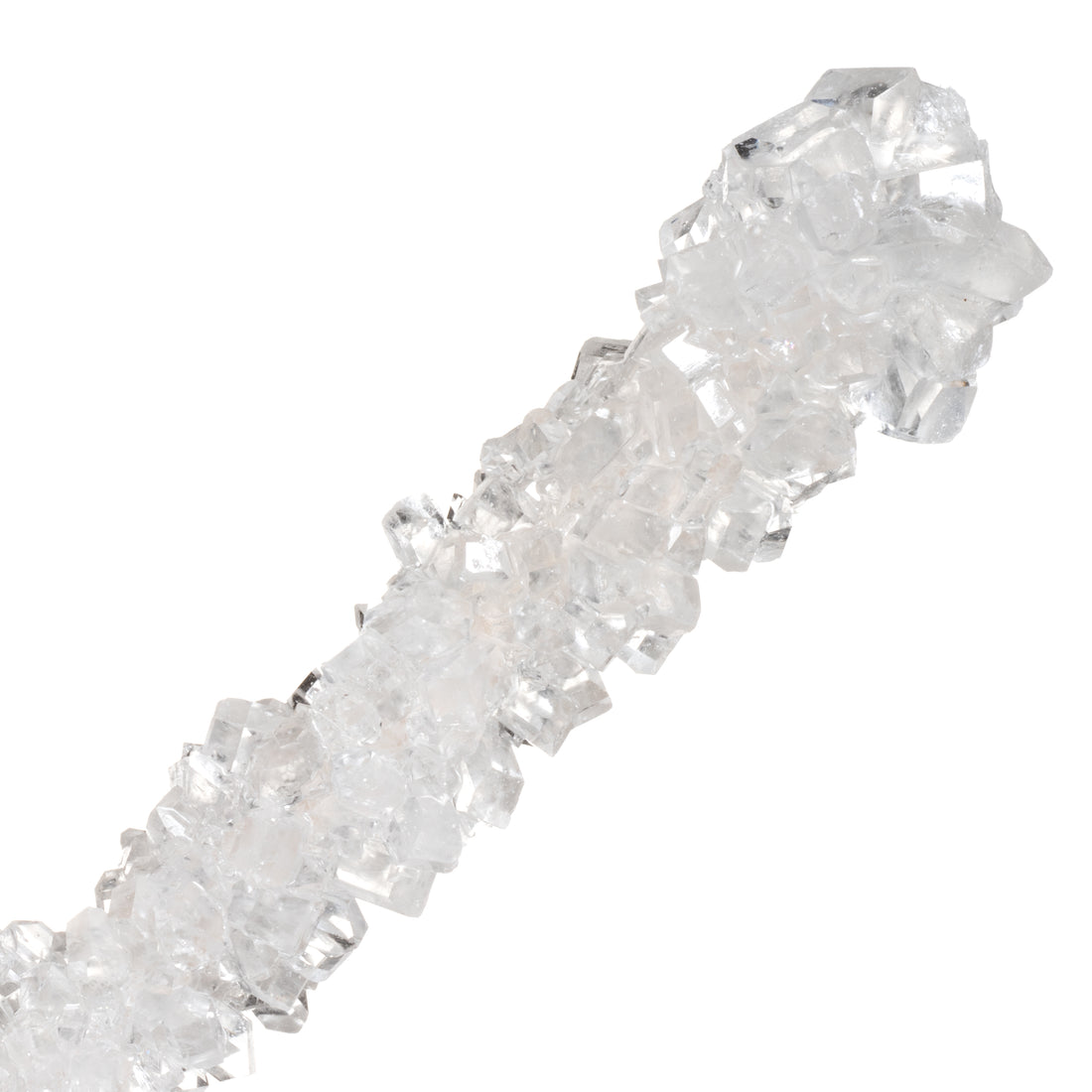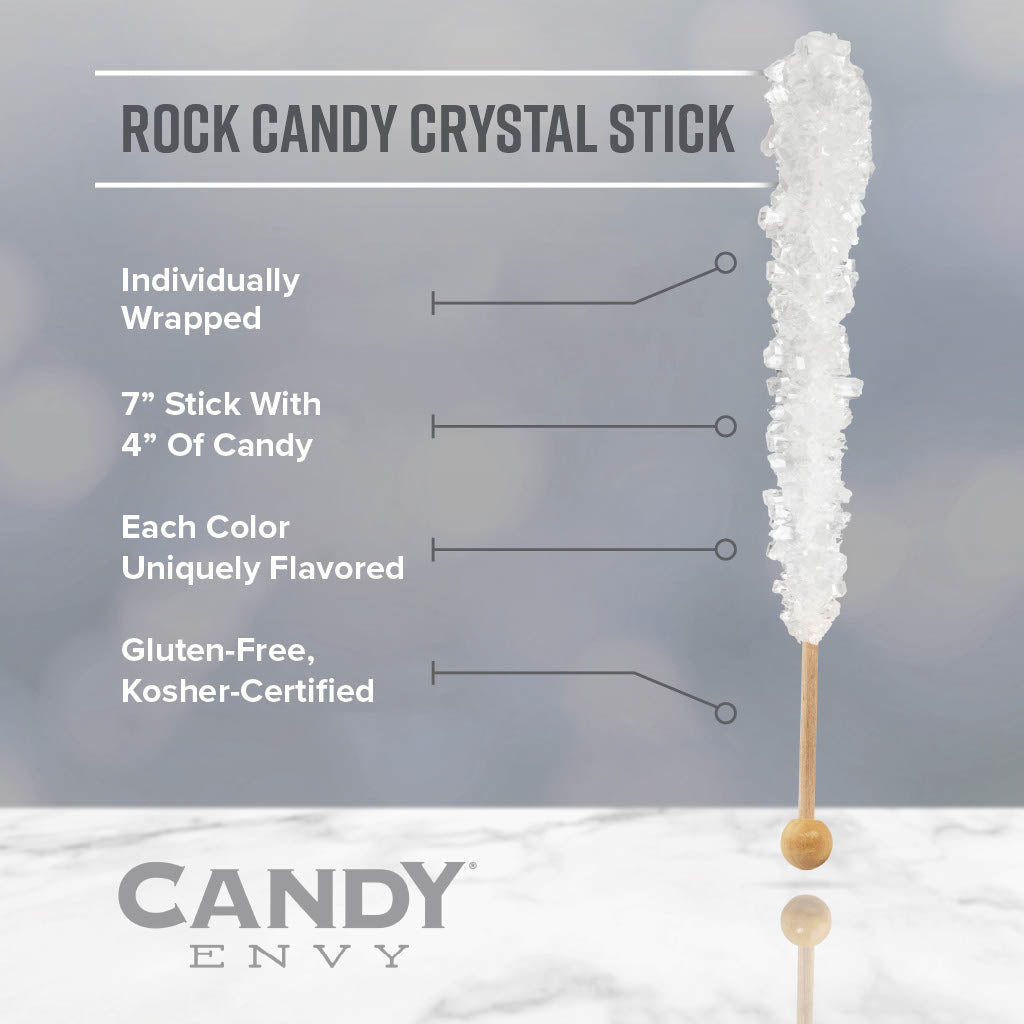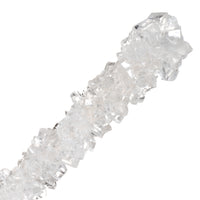 Easter Rock Candy Crystal Sticks
Hop into the sweetest season with Candy Envy's Easter Rock Candy! These delightful treats come in pastel hues, individually wrapped crystal candy on a stick, perfect for Easter celebrations. Embrace the joy and whimsy of the holiday with our Easter-themed candy, as you envision the Easter bunny hiding eggs and spreading happiness. Whether you're decorating Easter baskets, hosting an egg hunt, or simply indulging in a festive treat, our Easter Rock Candy adds a touch of colorful delight to every moment. Enjoy the enchantment and taste the sweetness of the season with Candy Envy's Easter Rock Candy. 
COLORFUL EASTER CANDY - Great classic Easter colors that are sure to be a hit with both children and adults. Great addition to Easter Egg Baskets! Includes Pink (Cherry), Light Blue (Cotton Candy), Yellow (Lemon), Light Green (Watermelon), White (Sugar), Orange (Orange)
INDIVIDUALLY WRAPPED - We take great care packaging each of our products. If you receive your candy, and there are some that are broken, contact us and we will send you new ones immediately!!
7" LONG CANDY STICK - Largest Rock Candy on the web, almost 7" long with over 4" of rock candy on each stick!
LARGE ROCK CANDY ON A STICK - Great taste infused throughout the entire sugar stick.
100% SATISFACTION GUARANTEED - We stand by all of our products, and make sure you are getting exactly what you expect. Candy is supposed to be fun, and we strive to do everything we can to keep it that way!
UPC's by Count: 10=810000161102, 18=810000161119, 36=810000161140