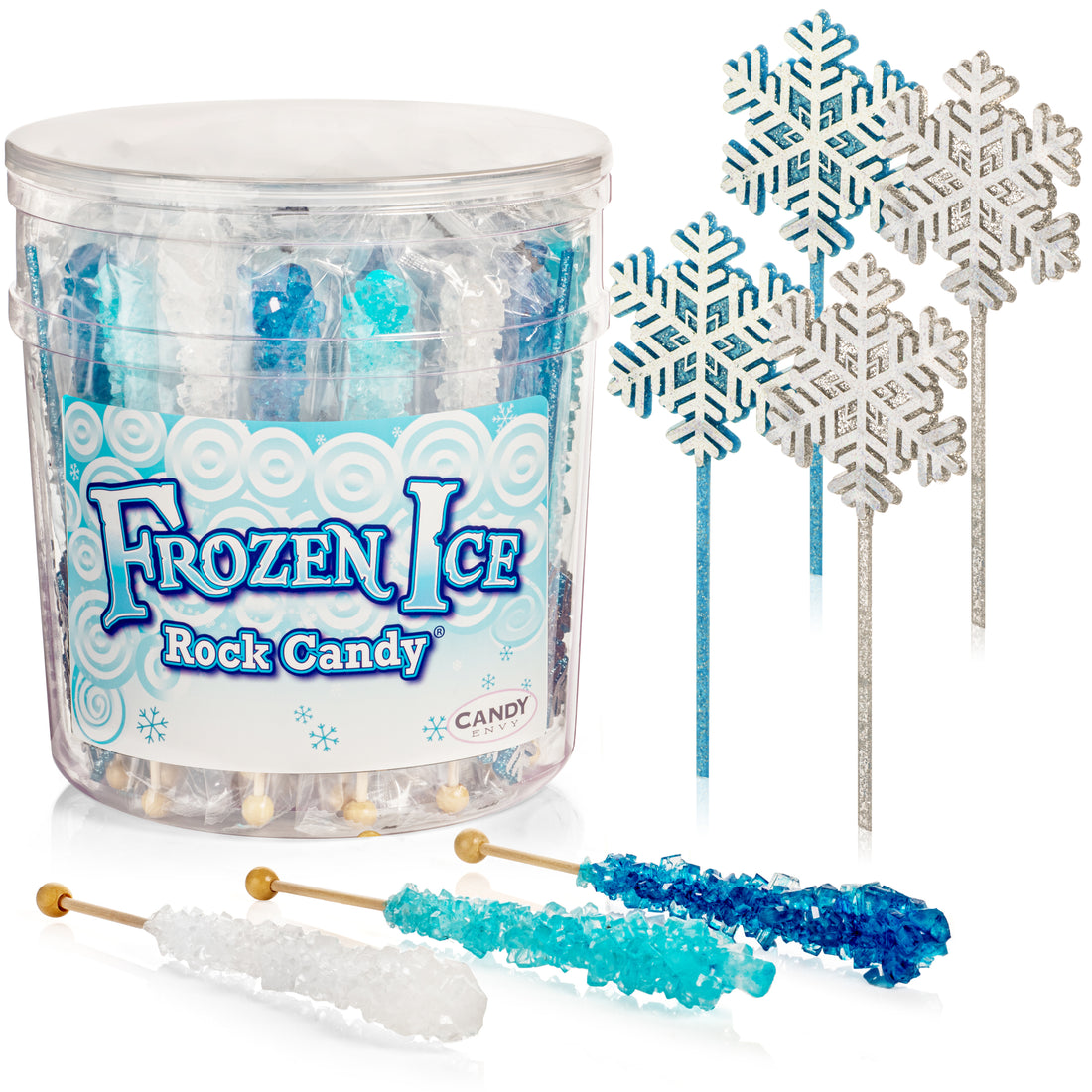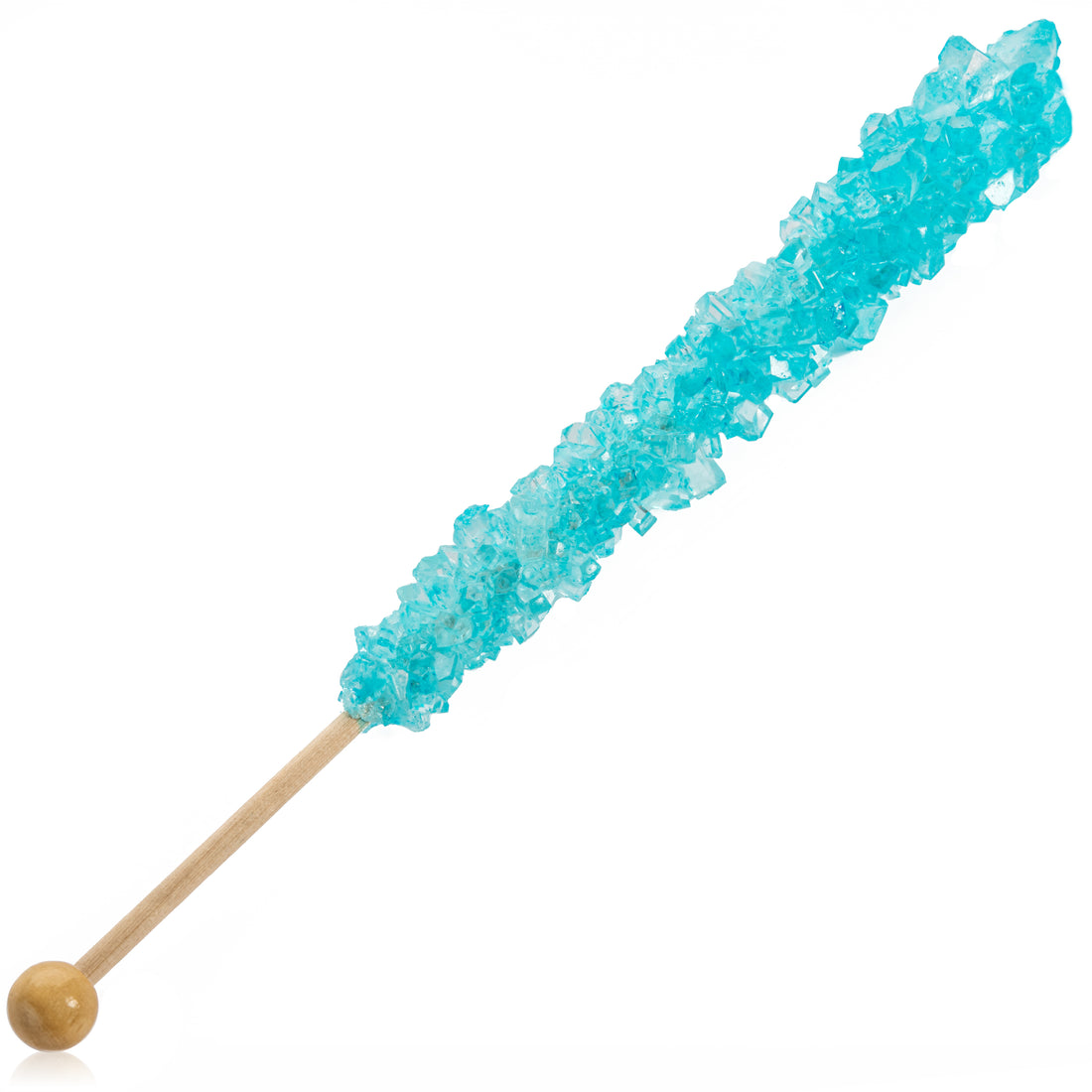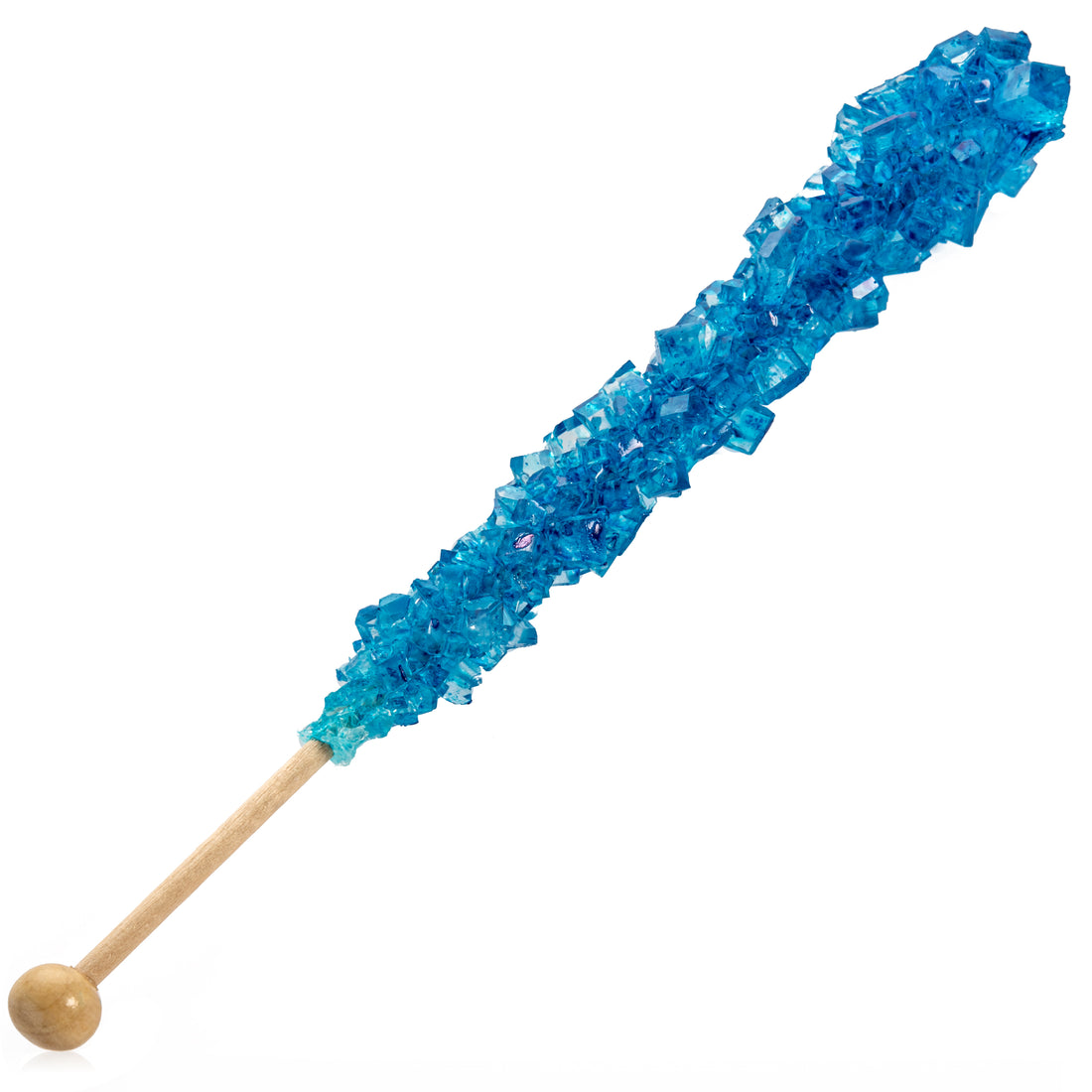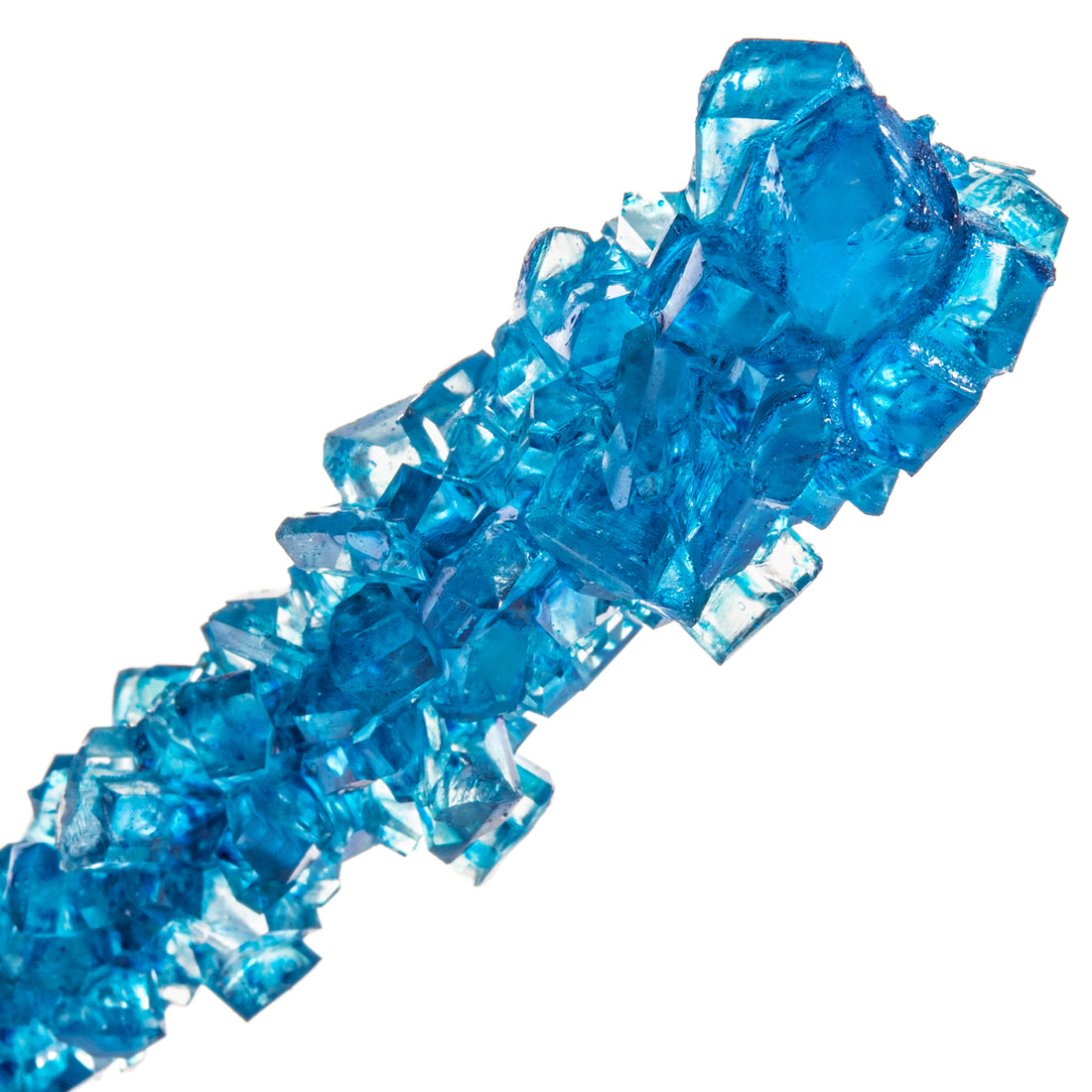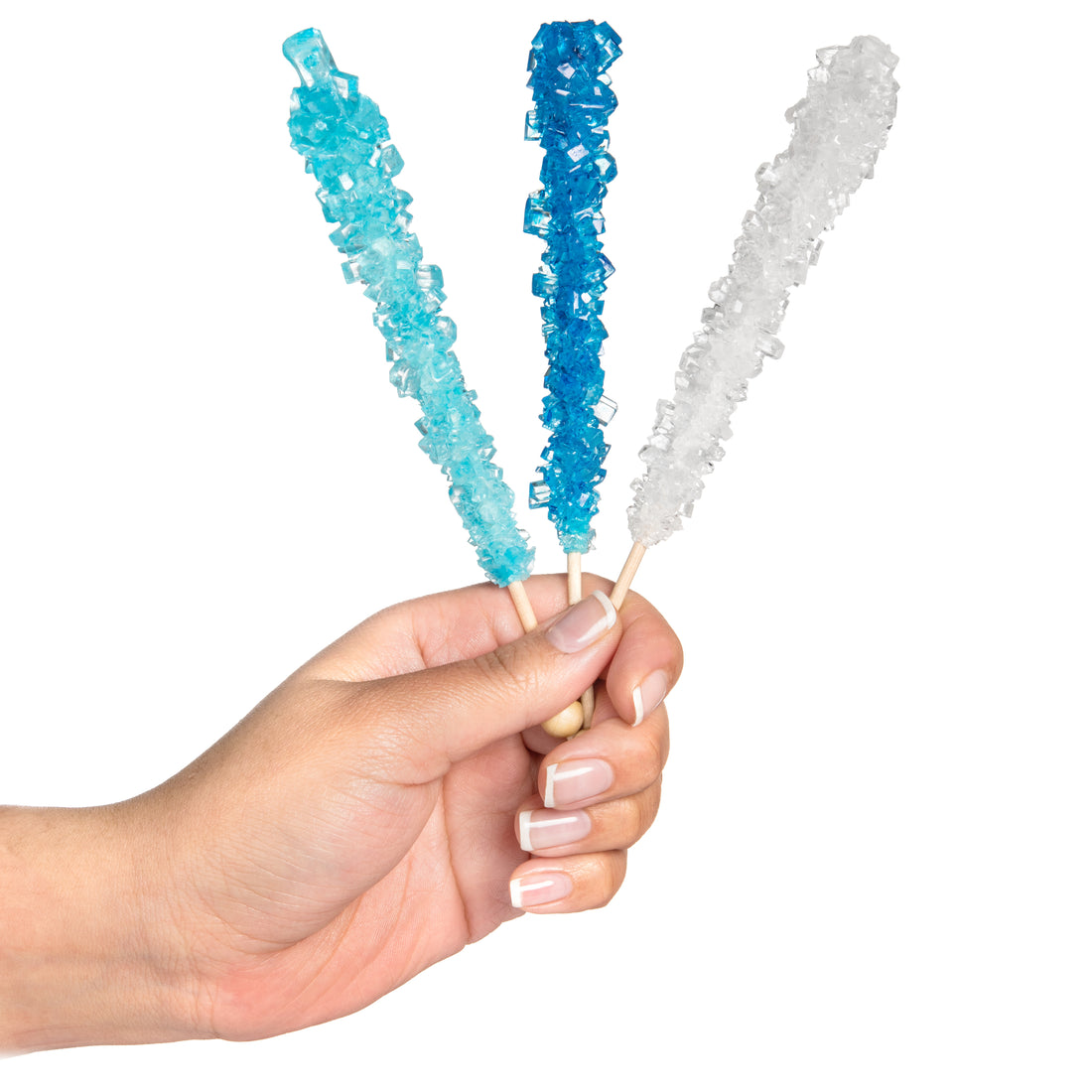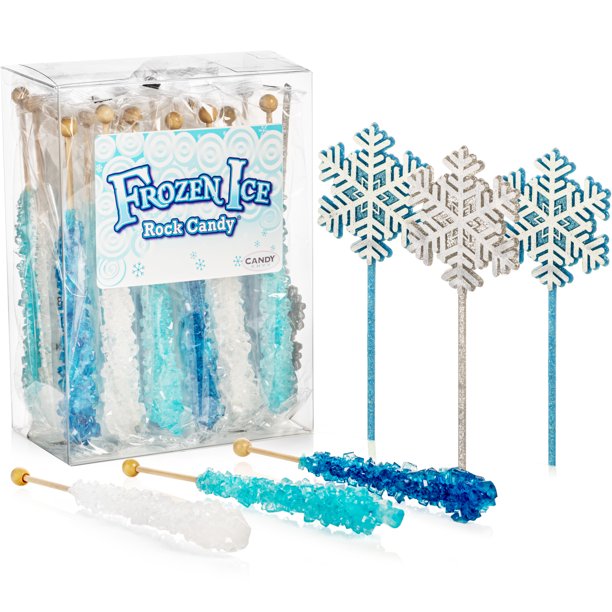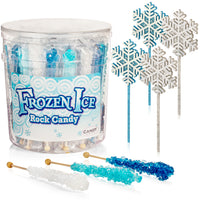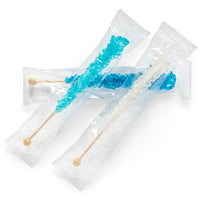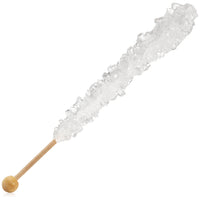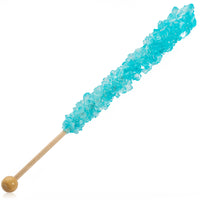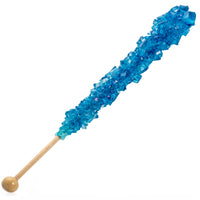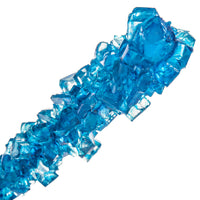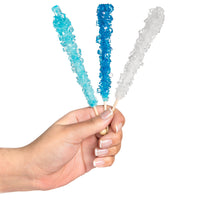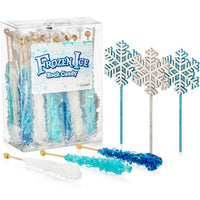 Frozen Ice Rock Candy Sticks with Wand(s)
Embark on a frosty adventure with Candy Envy's Frozen Ice Princess Rock Candy! Individually wrapped crystal candy on a stick, adorned with princess wands, awaits you in enchanting shades of blue, light blue, and white. Delight in the whimsy of our Frozen-themed candy, inspired by your favorite characters like Elsa, Anna, and Olaf. Whether you're hosting a princess-themed party, adding a touch of magic to your event, or simply indulging in a sweet treat, our Frozen Ice Princess Rock Candy is sure to captivate your imagination. Let the icy colors and delightful flavors transport you to the kingdom of Arendelle. Get ready to experience a truly whimsical delight with Candy Envy's Frozen Ice Princess Rock Candy.
USE FOR THEMED PARTIES - Perfect for displays at Birthday parties, Weddings, Anniversary, Themed Parties, and so much more.
DELIGHTFUL GIFT - Great tasting Light Blue (Cotton Candy) and Blue (Blue Raspberry) White (Sugar) flavored rock candy and Ice Queen wands included (number of wands varies by size ordered)
7" LONG CANDY STICK - Largest Rock Candy on the web, almost 7" long with over 4" of rock candy on each stick!
INDIVIDUALLY WRAPPED - We take great care packaging each of our products. If you receive your candy, and there are some that are broken, contact us and we will send you new ones immediately!!
100% SATISFACTION GUARANTEED

 

- We stand by all of our products, and make sure you are getting exactly what you expect. Candy is supposed to be fun, and we strive to do everything we can to keep it that way!
UPC's By Count: 6= 810000160860, 10=810000160877, 18=810000160891, 36=810000160907