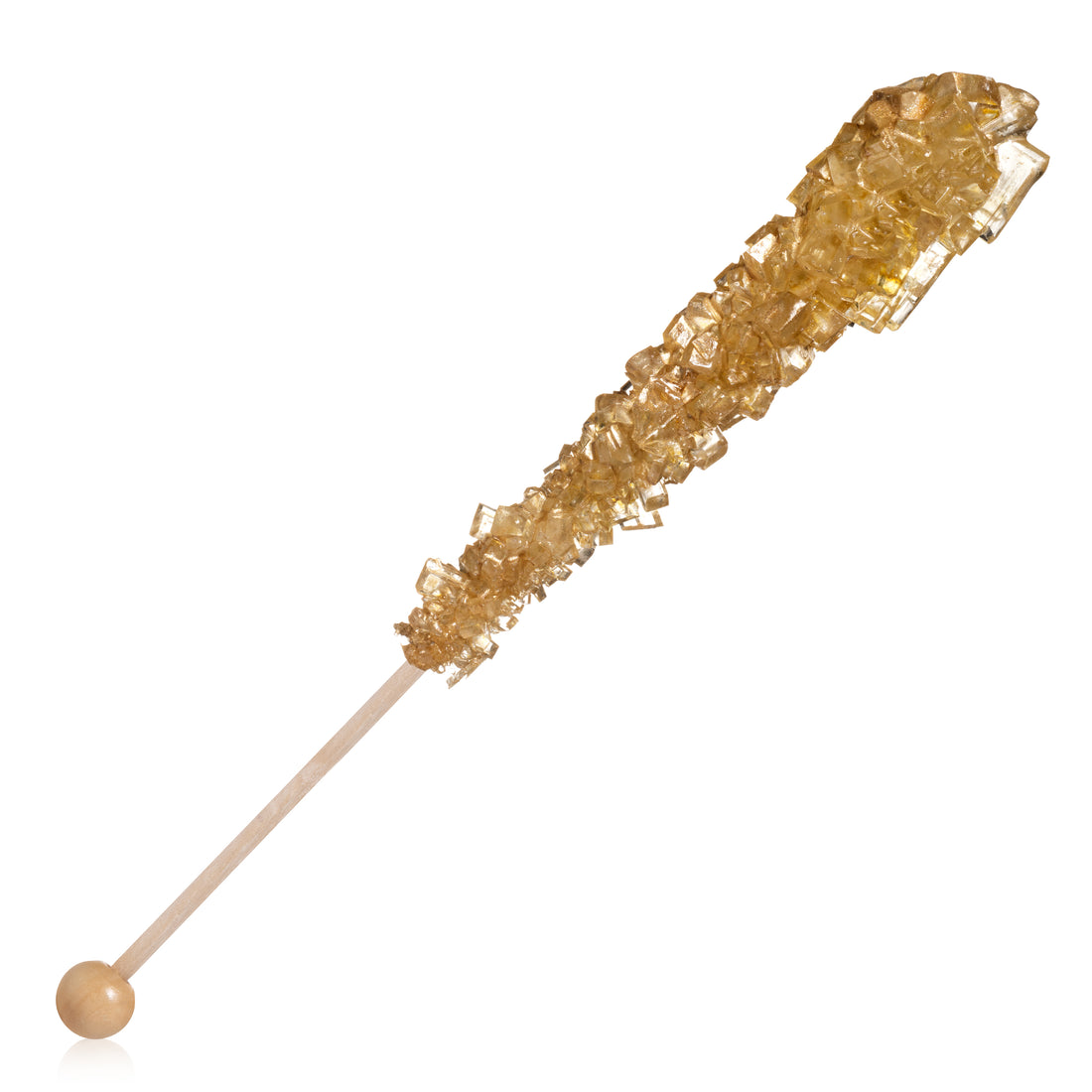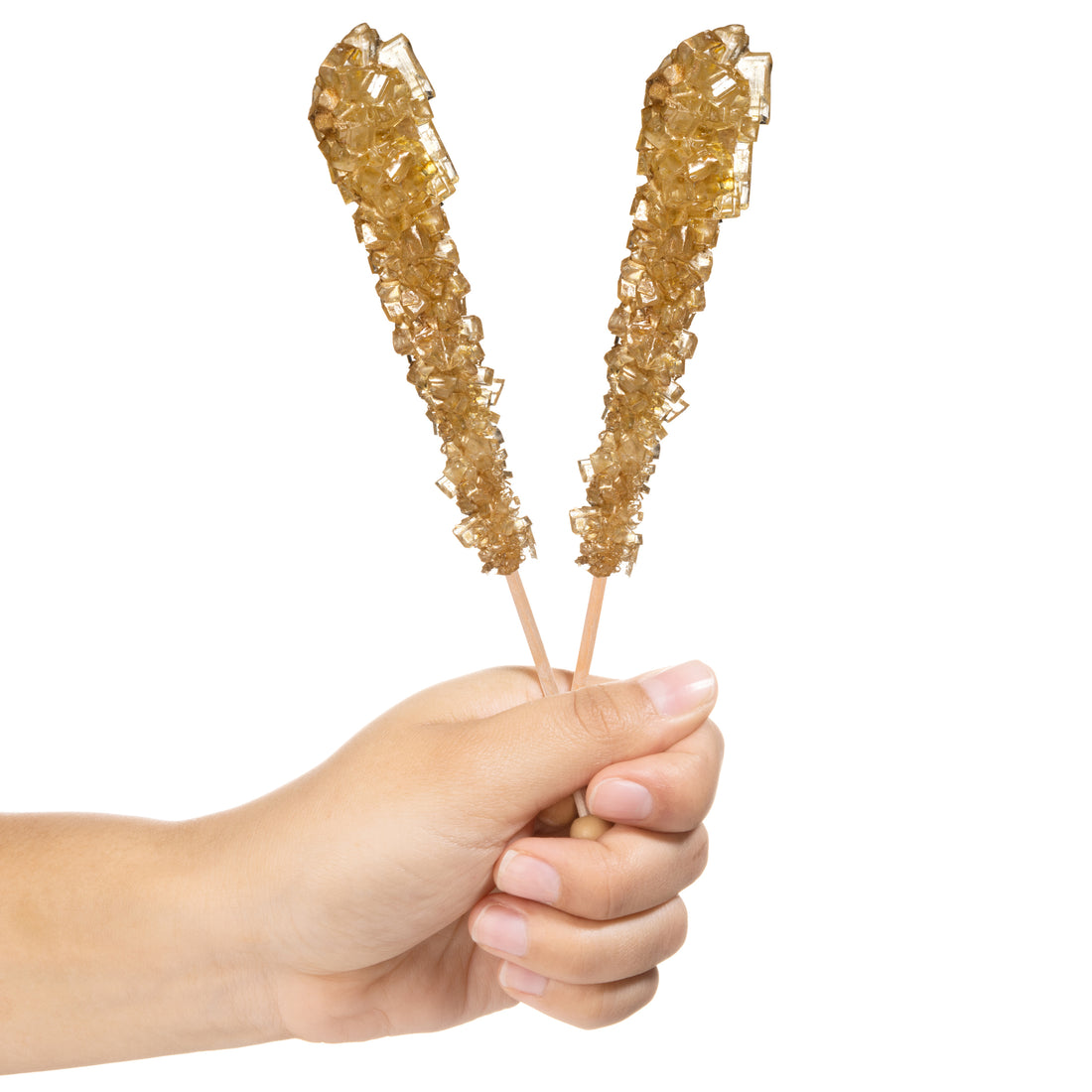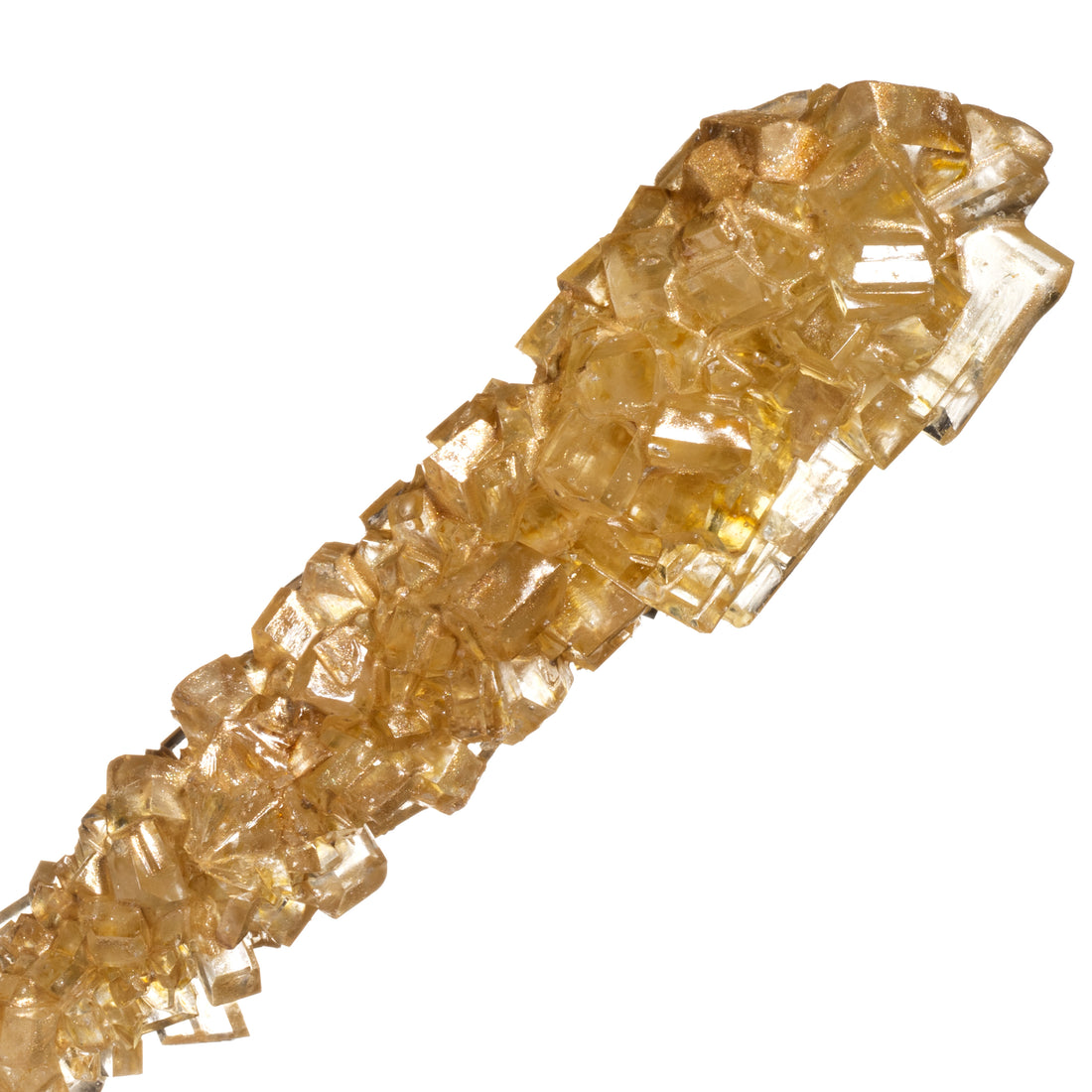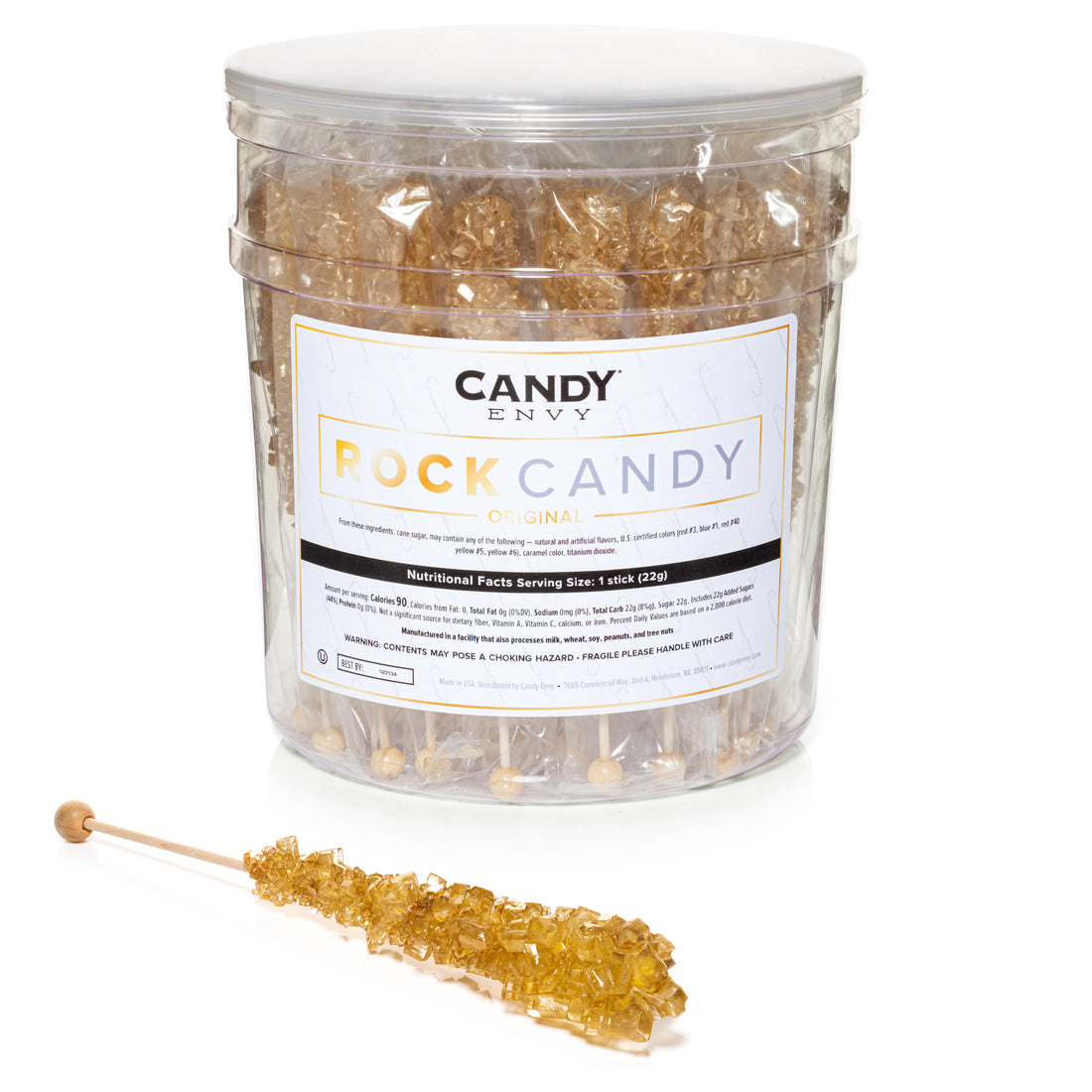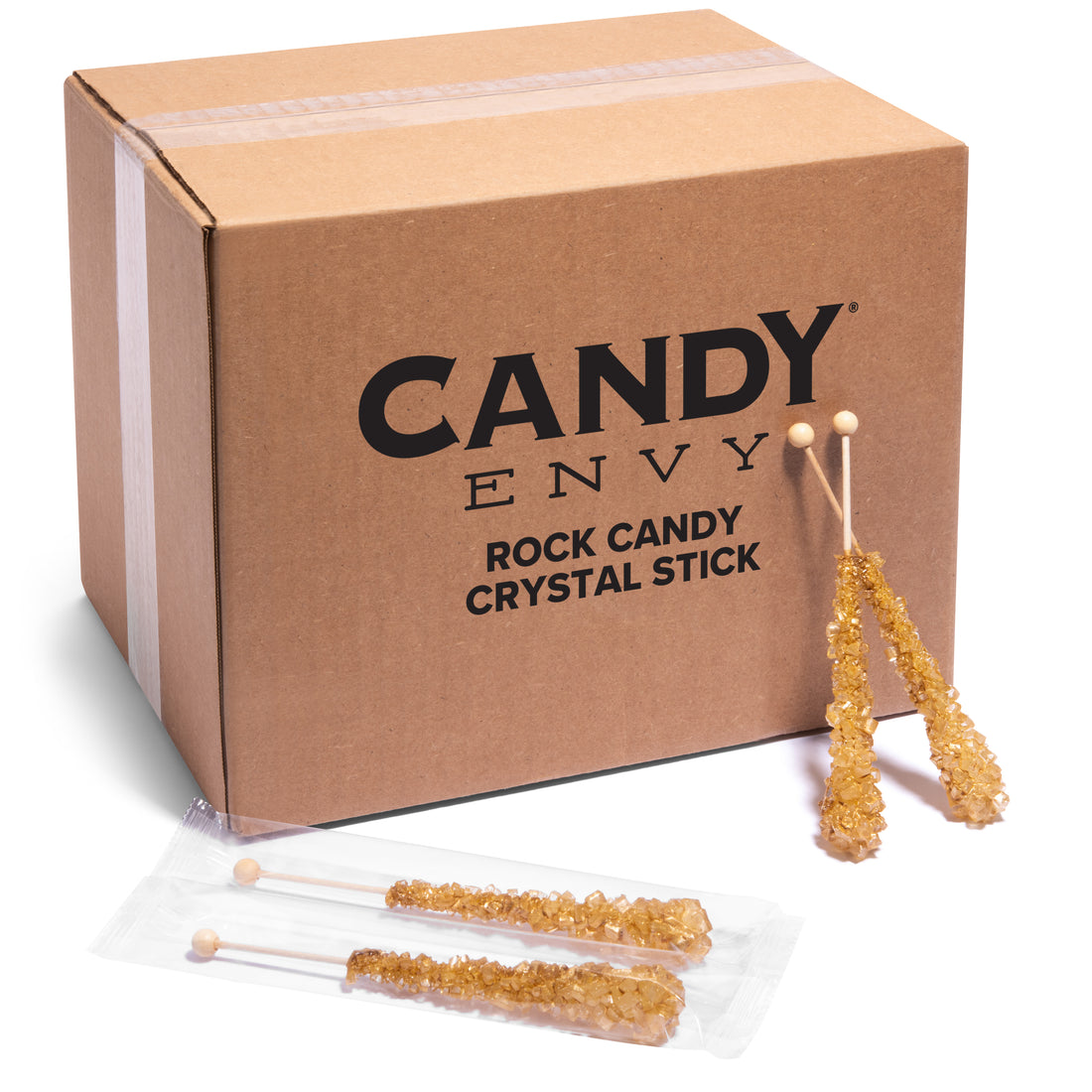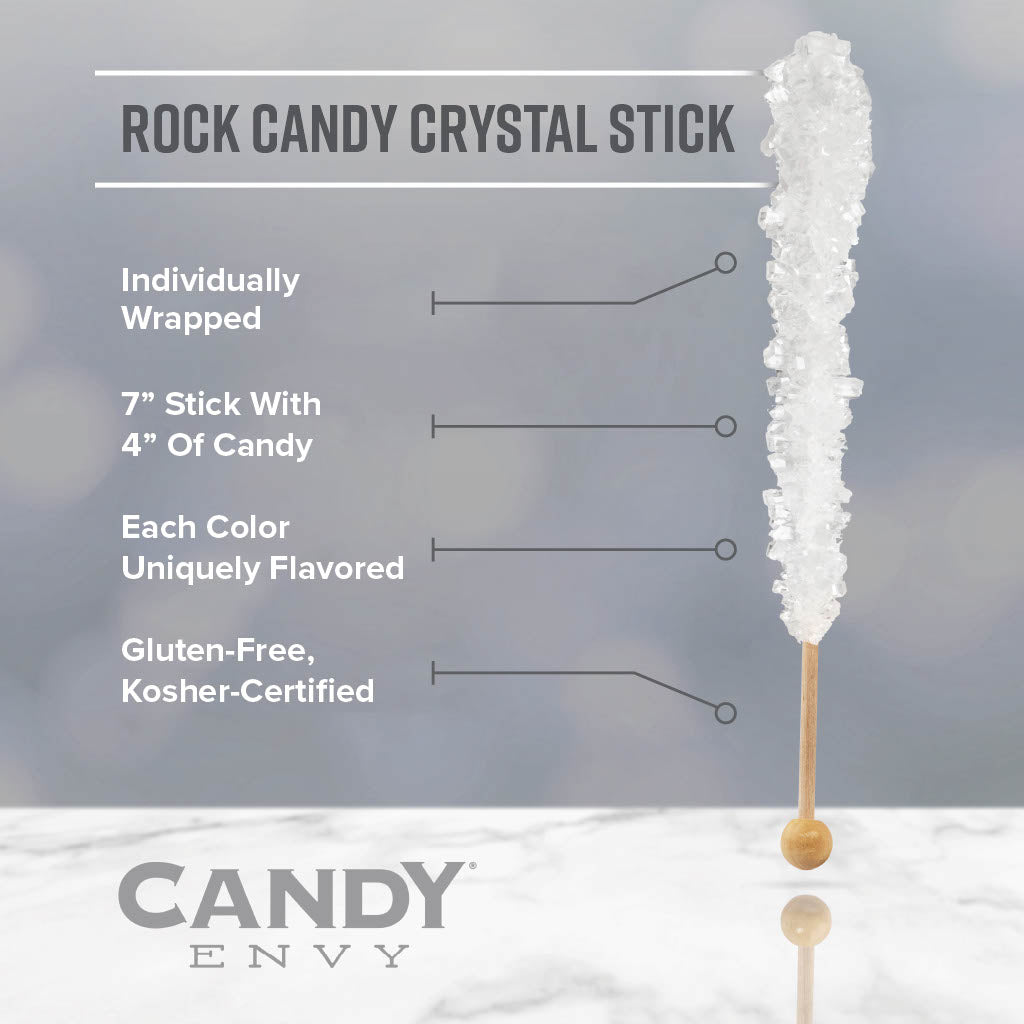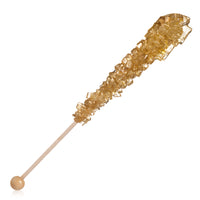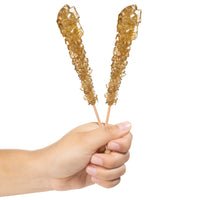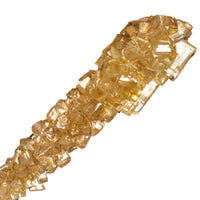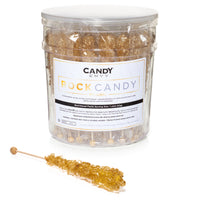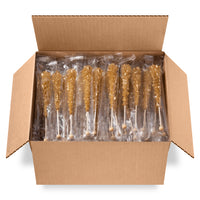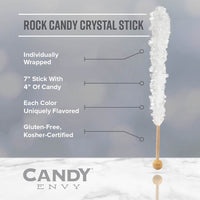 Gold Rock Candy Crystal Sticks - Original Sugar Flavor
Indulge in the opulence and allure of Candy Envy's Gold Original Sugar Flavored Rock Candy! Each individually wrapped rock candy stick is meticulously crafted with pure, high-quality sugar, providing a sweet and satisfying treat for candy enthusiasts of all ages. With its radiant gold appearance, our rock candy adds a touch of luxury to any occasion.
Key Features:
• Gold original sugar flavored rock candy, individually wrapped

• Available in multiple variants, 12, 24,36, and 130 count

• Each candy is 7 inches long with a minimum of 4 inches of crystal rock candy

• Expertly packed to ensure safe arrival of your rock candy sticks

• Certified Kosher by the OU
Why Choose Candy Envy's Gold Original Sugar Flavored Rock Candy?
✓ Classic Sugar Flavor: Indulge in the pure and nostalgic taste of sugar with every bite of our rock candy. Let the sweetness take you back to cherished childhood memories and sweet moments.
✓ Perfect for Theme Parties: Add a touch of sophistication and glamour to your themed parties with our captivating gold rock candies. Whether it's a wedding, an anniversary celebration, or a luxurious event, these individually wrapped candies will bring a radiant touch to your gathering.
✓ Decorative Delights: Elevate your dessert table with the mesmerizing gold color and crystalline appearance of our rock candy. Sprinkle them on cakes, cupcakes, and other treats to create a visually stunning and delectable presentation.
✓ Satisfaction Guaranteed: Your satisfaction is our top priority. If, for any reason, you are unsatisfied with your purchase, please reach out to us immediately, and we will make it right for you. We are committed to ensuring your happiness!
✓ Versatile and Fun: Our gold original sugar rock candies offer versatility and enjoyment. Use them as stirrers for your favorite hot beverages or as party favors for your guests. Each individually wrapped candy ensures freshness and convenience.
✓ Unforgettable Moments: Create lasting memories with friends and loved ones as you indulge in the delightful taste and captivating appearance of our gold original sugar flavored rock candy. It's the perfect sweet treat to make your gatherings truly extraordinary.
Choose Candy Envy's Gold Original Sugar Flavored Rock Candy for a luxurious and enchanting confection. Order now and let the pure sweetness of our rock candy add a touch of opulence to your special occasions!
UPC's by count: 12= 810000162956 24= 810000162963 36= 810000162970 130= 810000162987