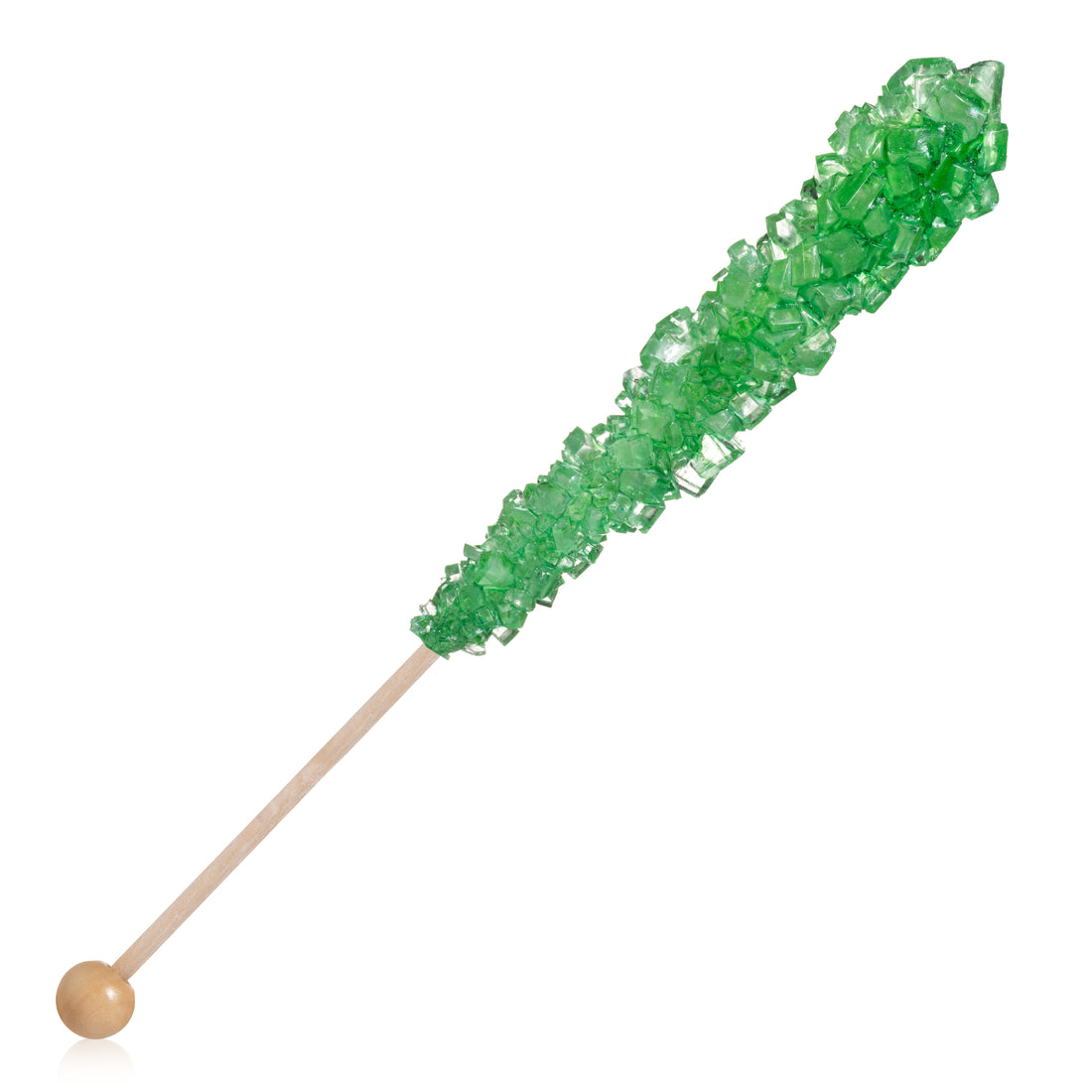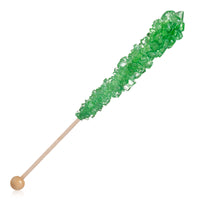 Green Rock Candy Crystal Sticks - Lime Flavor
Experience the tangy and refreshing flavor of Candy Envy's Green Lime Flavored Rock Candy! Each individually wrapped rock candy stick is infused with the zesty essence of limes, providing a burst of citrusy goodness that will tantalize your taste buds. Crafted with meticulous attention to detail, our rock candy is perfect for lime enthusiasts and those seeking a delightful and flavorful treat.
Key Features:
• Green lime flavored rock candy, individually wrapped

• Available in multiple variants, 12, 24,36, and 130 count

• Each candy is 7 inches long with a minimum of 4 inches of crystal rock candy

• Expertly packed to ensure safe arrival of your rock candy sticks

• Certified Kosher by the OU
Why Choose Candy Envy's Green Lime Flavored Rock Candy?
✓ Tangy Lime Flavor: Indulge in the refreshing taste of limes with every bite of our rock candy. Let the tangy and vibrant citrus flavor transport you to tropical shores and sunny beachside adventures.
✓ Perfect for Theme Parties: Add a pop of citrusy fun to your themed parties with our captivating green lime rock candies. Whether it's a fiesta, a margarita-themed celebration, or a tropical luau, these individually wrapped candies will bring a burst of flavor and a vibrant atmosphere to your event.
✓ Decorative Delights: Enhance your dessert table with the vibrant green color and crystalline appearance of our rock candy. Sprinkle them on cakes, cupcakes, and other treats to create a visually stunning and delectable presentation.
✓ Satisfaction Guaranteed: Your satisfaction is our top priority. If, for any reason, you are unsatisfied with your purchase, please reach out to us immediately, and we will make it right for you. We are committed to ensuring your happiness!
✓ Versatile and Fun: Our green lime rock candies offer versatility and enjoyment. Use them as stirrers for lime-infused beverages or as party favors for your guests. Each individually wrapped candy ensures freshness and convenience.
✓ Unforgettable Moments: Create lasting memories with friends and loved ones as you indulge in the delightful taste and captivating appearance of our green lime flavored rock candy. It's the perfect sweet treat to make your gatherings truly extraordinary.
Choose Candy Envy's Green Lime Flavored Rock Candy for a burst of citrusy freshness. Order now and let the authentic lime taste transport you to a tropical paradise, one individually wrapped candy at a time!
UPC's by count: 12= 810000162994 24=810000163007 36=810000163014 130=810000163021