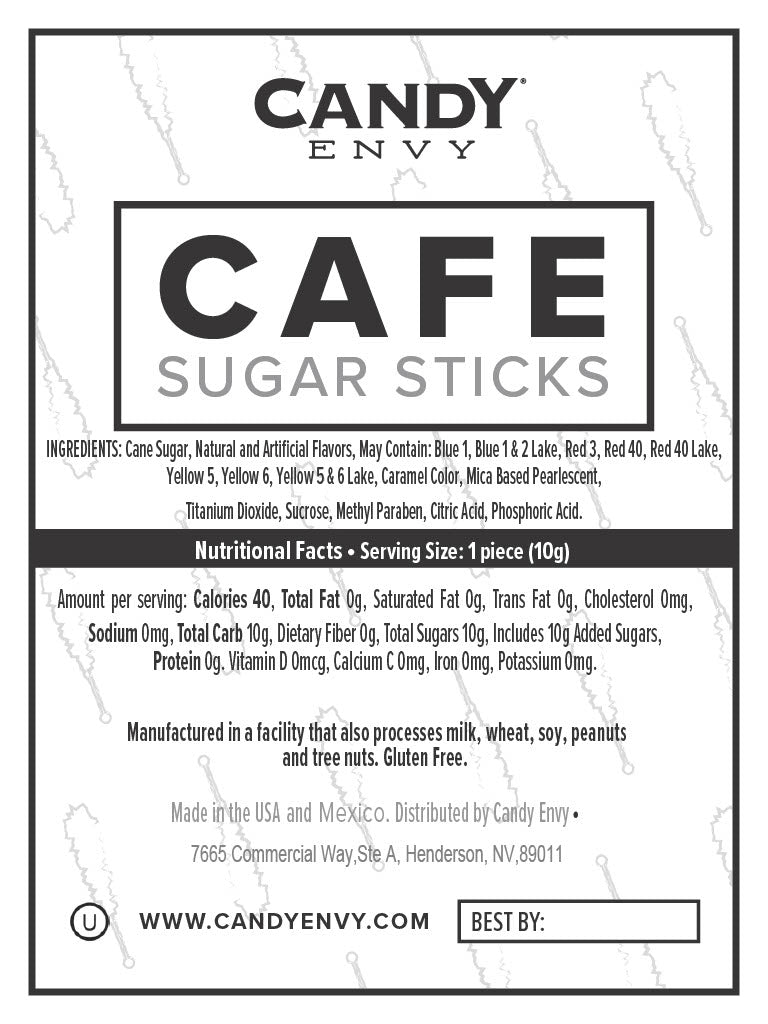 Yellow Cafe Sugar Sticks - Individually Wrapped Swizzle Sticks
Yellow Cafe Sugar Sticks
Lemon Citrus Flavor
Individually Wrapped Rock Candy on a Stick in available in three quantities
Great for Coffee and Tea or other beverages- check out our candy cocktails!
PLEASE NOTE - our cafe sticks are manufactured in a facility that also processes milk, wheat, soy, peanuts, and tree nuts. See the specific candy label for details.
UPC's by Count: 18=81000016, 36=81000016, 100=81000016